COVID-19 School Closure Update June 9, 2020 The County School Superintendents Group and other school leaders met today with Dr. Lisa Santora and Dr. Matt Willis of the Marin County Deputy Public Health Officer and discussed some important new developments in the state and county's response to the on-going COVID-19 pandemic. • We expect to have clear information on student cohort recommendations and school openings around June 15, slightly earlier than originally predicted. • Local school district leaders continue to advocate for the largest possible safe student cohorts when schools re-open but are preparing for a variety of restrictions. We hope to see sizes at or very close to what would be normal if school were in session. • We expect that significant sanitization/ safety measures will be mandated. We are taking steps to upgrade facilities and purchase necessary supplies. • We learned today that specialist teachers will be allowed to interact with student cohorts… that a cohort won't necessarily be limited to one adult per group. • The district is convening a re-opening task force to ensure community participation and buy-in when the plan when it is finalized. • We are developing a parent survey that will be given within the next few days to assess attitudes and plans families have related to re-opening.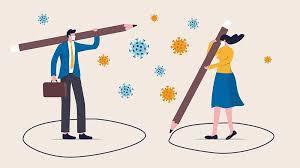 School Re-Opening Task Force is looking for members. Earlier today the Lagunitas School Board discussed forming a committee to make recommendations for re-opening school when have more information from the health department. Please e-mail Liz Wickersham
lwickersham@lagunitas.org
if you are interested in participating. Contact John Carroll
jcarroll@lagunitas.org
if you have questions.

Please take the US Census! West Marin has one of the lowest response rates in the region and without your participation, schools and other government agencies risk losing funding. It's also important for ensuring that California is represented fairly in Washington DC. Here is a link:
https://2020census.gov
Thanks!



Don't forge to watch the (virtual) Golden Bell Awards today! Two of our amazing employees are being honored- Katherine and Alejandro. Follow this link at 4:40 today:
https://cmcm.tv/30


School Closure update: Schools throughout the Bay Area (including Lagunitas and Bolinas-Stinson) will remain closed through the end of this school year. Please see the press release that will be posted on our website within the next hour.

Dear School Community: I hope you are handling the on-going shelter-in-place with resolve and good humor. I am sure many of you are seeing news reports and/or have read the letter issued by State Superintendent Thurmond's office which was echoed by Governor Newsome today. Their message is that it appears our students will not be able to return to the classroom this year. It may be wise to keep that possibility in mind, however, there has been no definitive direction from the Governor's office or from Public Heath indicating an extension of our current school closures at this time. We will continue distance learning through at least May 1 and longer if necessary. We continue to work with Marin Health Department around issues of public safety and school closure. Should we receive definitive information on an extension of our current school closure we will communicate it immediately. Thank you for your ongoing patience as we work through the shelter-in-place and all that comes with it. John Carroll, Superintendent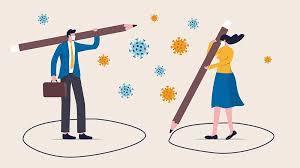 SF/ Marin is hosting a drive-through food bank in the Lagunitas School parking lot. Open now until 3:00. If you need food assistance, please come!

FROM LAGUNITAS SCHOOL DISTRICT: The SF- Marin Food Bank will be providing a drive-through food distribution event on Thursday 3/26/20 in the school parking lot from 12:00- 3:00. Thanks so much to our Community Center partners for facilitating this vital service.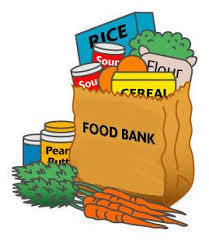 Dear Bolinas-Stinson and Lagunitas School Communities: In an effort to support the state-wide shelter-in-place order and to do our part in slowing the spread of the COVID-19 pandemic, we are asking school staff not to come to school until further notice. Employees who are essential to providing food service and sanitation will be allowed on campus for short periods of time to complete essential tasks. Families receiving lunch at school should use the regular pick-up location and not remain longer than necessary. Thanks again to all members of our community for working together in this effort to protect public health and the safety of others. We will provide another update after the county-wide conference call tomorrow morning. Please stay safe and remember to be kind and patient with each other.