Dear Families, An independent and non-profit effort has been launched to raise money for the renaming process at Archie Williams High School, a school where many of our kids go after middle school. If you are interested, you may support the renaming efforts by clicking here:
https://givebutter.com/honor-archie-williams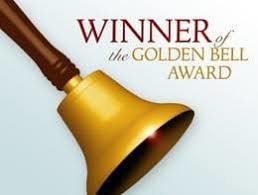 Breaking news for Lagunitas Families from LEAP! A donor advised fund at the Marin Community Foundation is matching all donations up to $10,000. This includes parent pledge. Anything you give to support our kids will be doubled! With this match we can bridge LEAP's $30k budget deficit and continue to fund: Spanish, art, music, Teacher Aides, teacher supplies, field trips & Middle School P.E. Donate $200 or more and get an organic farm box and a cheese slate with local cheese. PLEDGE TODAY (or increase your pledge). The suggested pledge is $720 per kid per year (or $60 per month), but we know it's been a hard year. Give what you can. $10, $20, $100 or more. It all helps! Don't forget to ask your employer to match your donation. And Sign up for a Farm Fresh to You Box - 10% goes back to the school. Pledge, donate + order a farm box here:
www.leap4education.org

An amazing opportunity to support LEAP, the Lagunitas School Foundation: A donor-advised fund will match all donations up to $10,000. This includes the parent pledge. There's never bee a better time to support your school!
https://leap4education.org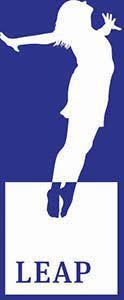 En espanol abajo.. From LAGUNITAS School District : COVID-19 vaccines will be available as soon as this weekend for children 12 year of age and older. Please click on this link to download more information, scheduling links and parental permission slips. COVID-19 vaccinations are not mandatory and are provided free of charge.
https://www.lagunitas.org/browse/211395
Las vacunas COVID-19 estarán disponibles tan pronto como este fin de semana para niños de 12 años en adelante. Haga clic en este enlace para descargar más información, enlaces de programación y hojas de permiso de los padres. Las vacunas COVID-19 no son obligatorias y se proporcionan de forma gratuita.
https://www.lagunitas.org/browse/211395

From LEAP to YOU! Hello Parents! The LEAP fundraiser with Farm Fresh has proven to be very successful! However we do need more volunteers to help with distribution, particularly as we head into summer. All that's required is to show up once a week for a two hour slot at the San Geronimo Community Center. You'll check off people's names as they pick up their produce boxes. And you'll receive your own free Farm Fresh box! Please use the Sign Up Genius link below. If you have any questions, please contact Tracy at
titiantracy@yahoo.com
. Thank you to all who have volunteered already. We are so appreciative! Thank You!
https://www.signupgenius.com/go/10C0844A9AD23A5F58-farm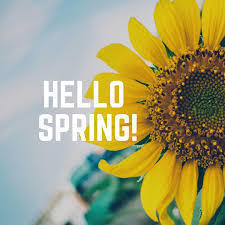 Dear Lagunitas School District Community: I am happy to tell you that we are planning to open school for in-person learning 5 days per week with full class cohort sizes and a partial day schedule starting April 12. (Schedule is being drafted) We are skipping the board- approved Phase 2 (hybrid) and going directly to Phase 3. This was made possible by new guidance from the Health Department as we move into the Orange Tier. (A remote learning program will be available for students who need it.) Much gratitude to our teachers for their efforts today and over the last year to bring more kids back on campus safely. A lot of work has gone into this!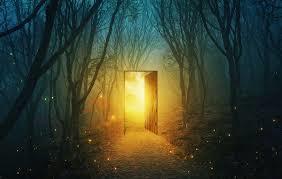 Important news for our families with high school age kids. Tam Union High School District just announced that they will be returning to 5-day per week in-person schedule starting on April 13. ( A similar plan is on the Lagunitas Board agenda today at 5:00. )

"Reportable action was taken in Closed Session. In regards to the Public Employee Discipline/Dismissal/Release, by a vote of 4 to 1 with 0 abstentions, the Board took action to non-reelect Employee ID #100896. Report Roll Call votes: 4 ayes (Sloan, Bohman, Rebscher, Sanders). 1 No-Klausner





IMPORTANT CLARIFICATION ABOUT RE-OPENING SCHOOL. The Lagunitas School District will not be allowed to open for in-person instruction before February 22 and only after Marin County has been in the Red Tier for 5 days. Media reports over the last 24 hours that all Marin Schools are allowed to open are not correct. We confirmed with Marin's Rapid Response Team (County Office of Education and Public Health) this morning at 9:48 that we are not allowed to open at this time. Please watch this space for further updates.

FROM LAGUNITAS SCHOOL DISTRICT; Earlier this afternoon the Marin County Health Officer informed us that Marin County will NOT enter the Red Tier for for COVID-19 cases on February 2 as had been predicted last week.. Therefore the Lagunitas School District will not be allowed to open for in-person instruction the week of February 8. We will keep you posted as to when re-opening for in-person instruction will be allowed. Please watch this space for further updates.