Pledge Week is still on! Thank you to the incredible 17 new families that have started pledging this week. We need 10 more families to meet 50% participation to support art, music, Spanish, assemblies, and more. Start pledging now at
https://leap4education.org/pledge/
!

Reminder: Dismissal is at 2 pm today and on all Conference Days (9/27-10/4).

Reminder Valley Fest is tomorrow from 3-7 at upper campus w/music, food, games and crafts. Come join the fun!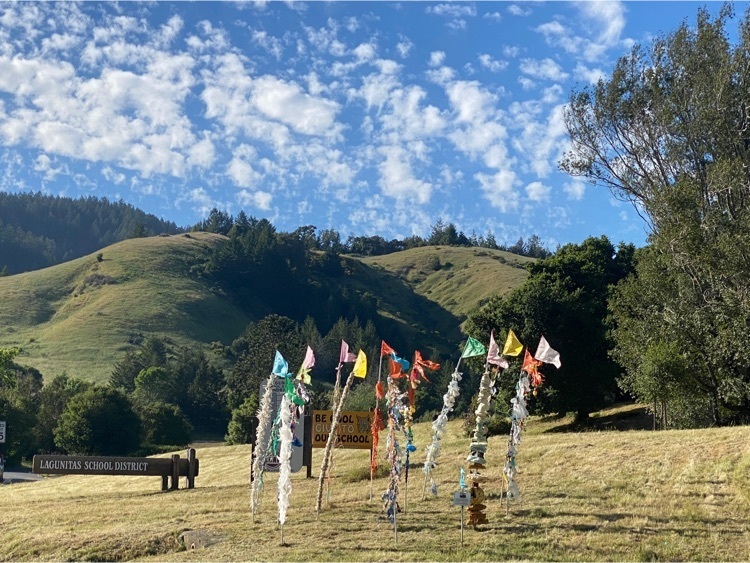 Reminder for important elementary parent meetings tonight at 5 (Montessori) and 6 (Open) with school merger update and opportunity for input. Childcare provided. Please attend.

School remains open during power outage. Phones are down, too.

TONIGHT - The Way Station in Fairfax is hosting a LEAP Give Back night! Eat in or take out and a percentage of the evening's proceeds will support arts + enrichment for Lagunitas kids. If you plan to order take-out, the Way Station is asking that you pre-order as early as possible today so they aren't slammed tonight. When you order click the button under featured items: "Fun-Raise Lagunitas School District." If you dine in, please mention the "Fun-Raise." **NOTE: Deliveries and/or orders through DoorDash, UberEats, GrubHub or Postmates DO NOT count for the Give Back. Check out the yummy menu and order here:
http://waystationmarin.com/

Reminder that tonight is Give Back Night at the delicious Amelie in Fairfax. A percentage of sales will go to LEAP to support arts + enrichment for all our kids. Dine on or take out. Enjoy!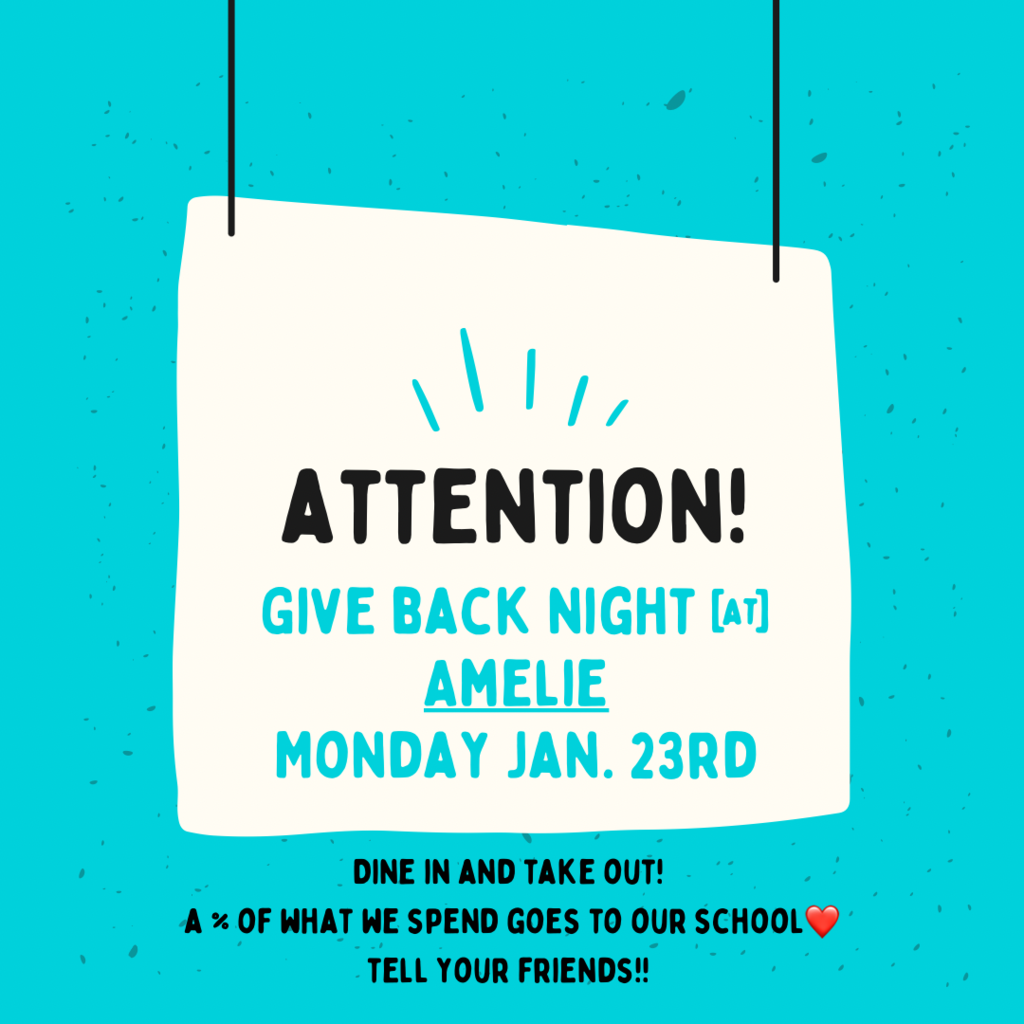 Lagunitas School is closed again today. Power has not been restored and we don't know when it will be back on. There's a large tree down west of the school. Be safe today!

Lagunitas School is closed again today. Power has not been restored and we don't know when it will be back on. There's a large tree down west of the school. Be safe today!

Text and email will go out at 7:45 am about school open or closed. Crews are nearby working on the power outage.

Lagunitas School District is closed today, Monday, January 9, 2023 due to power outage.

Happy Friday Lagunitas families. LEAP is asking every family to pledge monthly to support art, music, Spanish, aides, assemblies, fixing the field and more. Give what you can and please PLEDGE TODAY at
https://leap4education.org/pledge/
. Thank you to the families who are SO COOL for giving to OUR SCHOOL. (And don't forget the give back night at Arti Indian Cafe on Monday 12/12.)

This week LEAP is running a Pledge Drive. Be Cool, Give to Our School! As you know, our school field is in dire need of a revamp. We want a beautiful, safe, green field for our kids to play and practice sports. So, in addition to raising money for art, music, Spanish, instructional aides, assemblies and field trips, LEAP is starting a new initiative to fix the field. We are asking that every family start pledging TODAY to support all kids at Lagunitas. If every parent pledged $80 per kid per month (or $960 per year), LEAP would not have to do any additional fundraising. Or, give any amount you are able, every bit helps. Pledge today by clicking the link:
https://leap4education.org/pledge/

FROM LAGUNITAS SCHOOL DISTRICT: Please avoid the Montessori/ Community Center Parking area. The fire department is responding to call in Room 20/ Lower campus library. ALL STUDENTS AND STAFF ARE SAFE.

School Board Meet & Greet happening now! Please feel free to stop by for coffee and meet with the School Board.

From Lagunitas School District: All households are eligible for FREE covid test kits from the Federal Government. The third round of tests is scheduled to end on September 1. Follow this link to order your test kits:
https://www.covid.gov/tests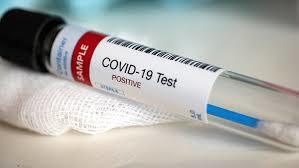 The Lagunitas School District is hiring! We have openings for certificated teachers and for support staff. Please call the office for more information. (415) 488-4118

See you this evening! The Board will be doing a final review of the Long Range Plan this evening at 6:00PM in the lower campus Multipurpose room. Join us for Door prizes/ raffle, dinner, and a spirited presentation/discussion. Te veo esta tarde! La Junta Escolar van a hacer una revisión final del Plan a Largo Plazo esta noche a las 6:00 p. m. en el salón de usos múltiples del campus inferior. Únase a nosotros para premios/rifas, cena y una animada presentación/discusión.