IMPORTANT REMINDER: After the Thanksgiving holiday, it is more important than ever to keep your children home if they are having COVID-19- like symptoms. (Please contact Liz Wickersham in the front office if you keep your child home and would like a COVID-19 antigen test. (415)488-4118.

Reminder: Today is the LEAP give-back day at Arti's Natural Indian Cafe! 15% of all proceeds (dine in or take out) will support enrichment for all 3 programs.
www.articafe.com



We will know tomorrow morning between 6 - 7 am whether school will be open tomorrow, Monday, October 25. The most pressing issue is whether the power will be on.




Electric Power, internet and phones are back on in the Lagunitas School District.

From Lagunitas School District: Electric power is off on the lower campus (Lagunitas School). Power is on at the upper campus (San Geronimo School). Phone and internet is off on both sites. School will remain open. PG&E assessment crew is on the way.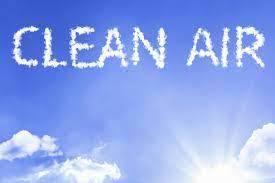 Electricity is off at Lagunitas School District. Phone and internet are not available. School is operating safely.

Attention Laguntias School Distirct Staff: Air quality on campus has gotten worse in the last hour- API approximately 150 at the moment. Sensitive students and staff should stay indoors and other may be outside doing only moderate activity.




To Lagunitas School District Parents: This is to notify you that Assembly Bill 130 which the California Legislature passed in mid-July mandates changes to school independent study programs. Districts all required to inform all parents and guardians of the following changes: • Students have a right to participate in independent study rather than in a school's regular in-person program. • Independent study programs must ensure connectivity and devices for students. • Upon request, parents may receive notification of educational options. • Parents of students who are absent from participation in independent study will be notified of such absences within one day. • Students who wish to return to in-person learning will be allowed to return to in-person learning expeditiously (within 5 days) but may be placed in a class other than the one in which they were initially enrolled. As a small school district, Lagunitas does not have the financial or staffing capacity to offer an independent study program and will instead meet its obligation to provide independent study as mandated by AB 130 by offering an Interdistrict transfer to any student who wishes to participate in independent study rather than the in-person program. (We are making arrangements for an expediated inter district transfer process with the Novato School District and anticipate having that process in place before school begins.) If you have questions about independent study or would like to meet to discuss educational options, please contact me directly via email at
jcarroll@lagunitas.org
or call the school office at (415) 488-4118.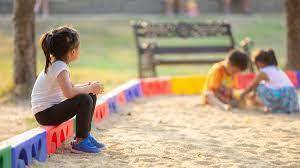 COVID-19 Community Update July, 2021 Dear Lagunitas School Community, I hope you are enjoying a relaxing summer. We anticipate the upcoming school year will be far less restrictive than last year in terms of health department guidance. However it has become clear that as school resumes next month, one important requirement will remain in place: All students, staff and visitors will be required to wear face coverings (masks) when indoors at school. This rule includes everyone regardless of vaccination status. Last year we learned that guidance can change frequently but after much discussion, the health department and the county office of education have made it clear that masks will be mandatory inside all of Marin's schools when they re-open. The good news is that other requirements have been lifted: Physical distancing is no longer required. Full class sizes are permitted. Students can participate in lunch and recess together. Students are not required to wear masks outside. Daily health screenings have been discontinued. The school bus can run at capacity (with all on board wearing masks). We will have a full schedule five days per week. We think that the 2021-2022 school year will feel like a relief to our students. Many, if not all activities, traditions and lessons will proceed as they did before COVID-19. The pandemic is not over but we have made great progress. A COVID variant has increased cases in Marin recently but nowhere close to what we saw last year as school began. Please enjoy the remaining weeks of summer and continue to watch this space for updates as we get closer to returning.

Dear Families, An independent and non-profit effort has been launched to raise money for the renaming process at Archie Williams High School, a school where many of our kids go after middle school. If you are interested, you may support the renaming efforts by clicking here:
https://givebutter.com/honor-archie-williams