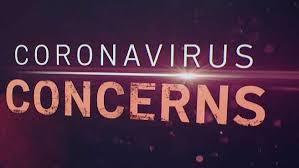 Coronavirus Concerns
Lagunitas School District
Thursday, February 27, 2020
Dr. Matt Willis, Public Health Officer, provided the following communication for school staff and parents related to the Coronavirus.
We understand that this situation is causing wide concern. To date there have been no cases or evidence of the spread of the Coronavirus disease in Marin.
Our thanks to Mary Jane Burke, Marin County Superintendent of Schools and the Marin County Department of Health and Human Services for keeping our community informed about this evolving situation.
Please click on the attached link to access this communication: https://core-docs.s3.amazonaws.com/documents/asset/uploaded_file/600292/Marin_Letter_to_Schools_02.25.20_COVID-19.pdf