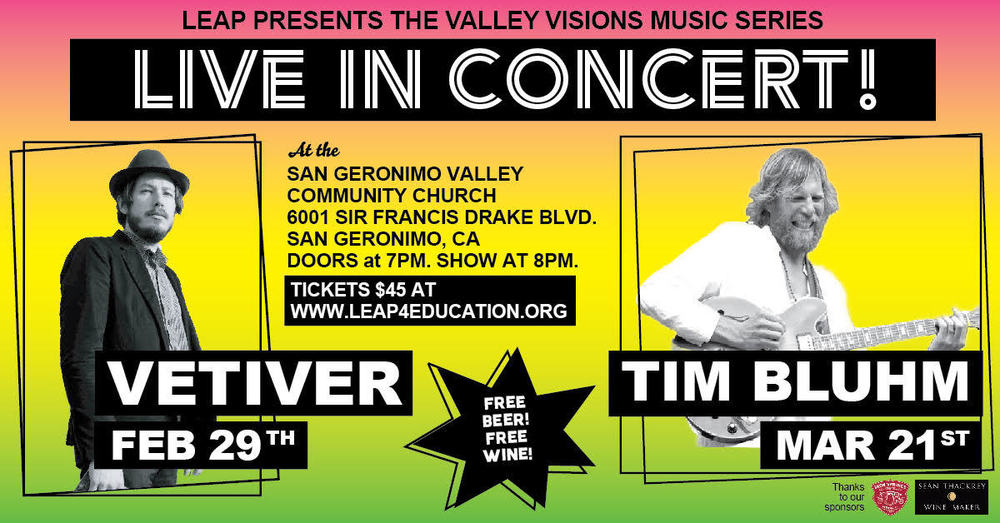 Valley Visions Music Series
LEAP
Friday, February 07, 2020
LEAP, the non profit foundation that supports the Lagunitas School District is presenting the Valley Visions Music Series. A fundraiser, the series includes four concerts.
Our next show features Tim Bluhm
Saturday, March 21 at San Geronimo Community Presbyterian Church
Bring the kids to this family-friendly show!
Doors Open at 7 pm, Show at 8 pm
$45 / Buy tickets (includes COMPLIMENTARY beer, wine, and non alcoholic beverages). Join us at 7 pm for FREE Happy Hour!
Here is a quick link to buy tickets: https://leap4education.org/val...
Thank you for supporting our first season of the Valley Visions Music Series where all proceeds go to support the Lagunitas School District. The money raised funds for art, music, Spanish, technology, field trips, and much more !