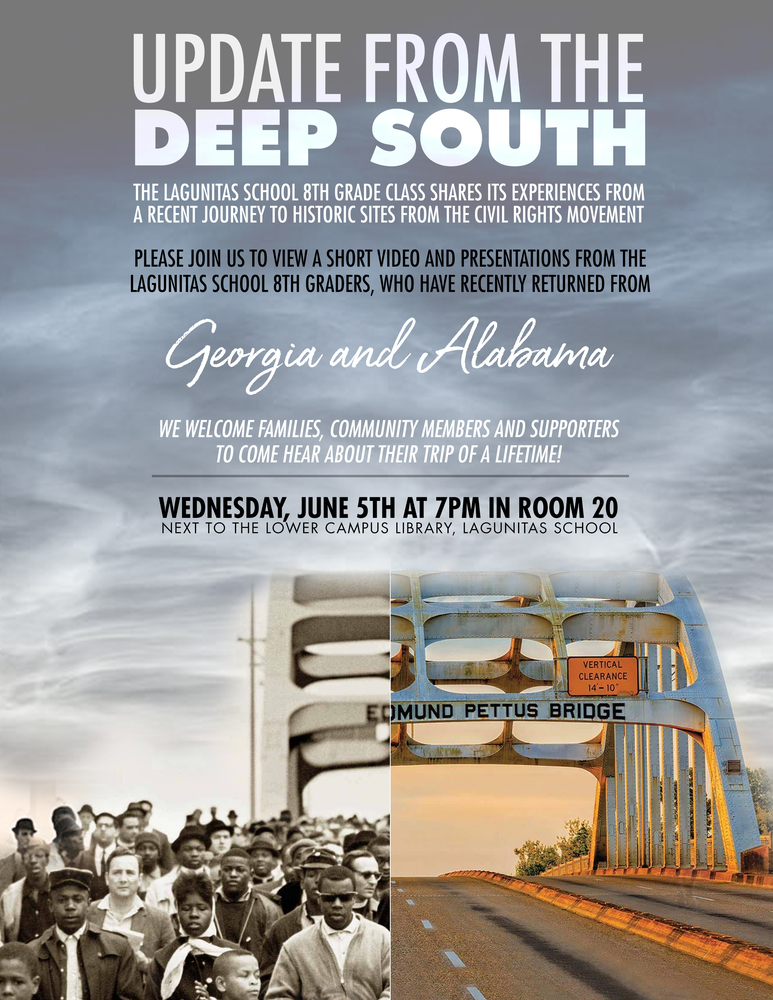 Update from the Deep South
Katherine Sanford & 8th Grade Students
Wednesday, May 22, 2019
Curious about our Equity and Activism trip the 8th grade took to Georgia and Alabama a few weeks ago as part of their Middle School history/social studies class? I know I am! From all reports, the trip was remarkable -- a true once in a lifetime experience with a great impact on our students.
Mark June 5 at 7 pm in Room 20 on your calendar and join us for a video and presentation from the students, chaperones, and teacher (Katherine Sanford).
This event is open to all!