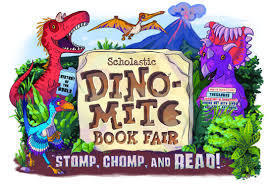 Scholastic Book Fair Starts Next Week!
Lagunitas School District
Wednesday, February 27, 2019
Our annual Book Fair returns next week to our MPR. Books purchased help support our school, and our libraries in particular. Please help us share the love of reading with our students and visit the Book Fair before or after school. Trustee Denise Bohman is excited to return to her past role as Book Fair Coordinator for our final year with the Scholastic Book Club company.
The Book Fair opens to everyone at noon on Tuesday, March 5 until 5 pm. Hours are 8 am – 5 pm on Wednesday, Thursday, and Friday, March 6 – 8, then 10 am – 3 pm on Saturday, and ending on Sunday from 10 – 1 pm.

Volunteers are welcome and especially needed from 8 – 9 am, 11 am – 1 pm, and 3 – 4 pm on Tuesday – Friday.
Call, text, or email Denise at 415-446-8303 or dbohman@lagunitas.org to volunteer.